Our Business
Making Global Trade Possible
Beyond providing best-in-class port operations and connectivity to shipping lines, PSA Singapore is committed to improving efficiency in the global supply chain and logistics ecosystem. We do so by providing customers with holistic container services and cargo owners with innovative solutions to reduce costs and increase speed.
Container Terminals
PSA Singapore's 55 berths at Tanjong Pagar, Keppel, Brani and Pasir Panjang container terminals possess a container handling capacity of 50 million twenty-foot equivalent units (TEUs). The terminals operate as one seamless and integrated facility.
PSA's latest facilities at Pasir Panjang Terminals (PPT) 4, 5 and 6 can serve the world's largest container vessels. They are equipped with 18-metre deep water draft, quay cranes with reach across 24 rows of containers and supported by a fully-automated electric yard crane system.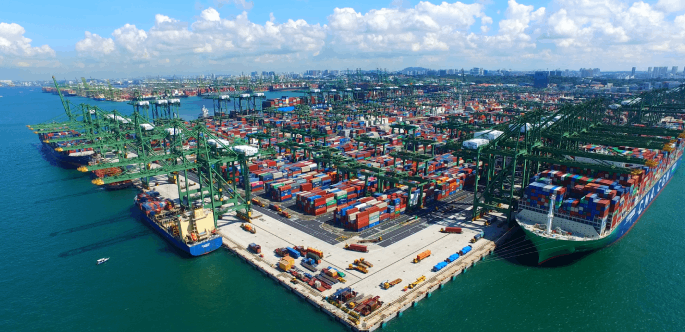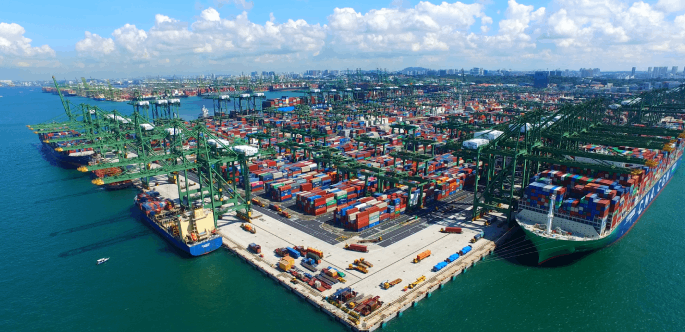 Tuas Port
PSA Singapore container terminals will eventually be consolidated at a single location – Singapore's western seaboard in Tuas. When completed in the 2040s, Tuas Port will be the largest automated container terminal in the world, with an annual handling capacity of 65 million TEUs.
Automated equipment and integrated operations systems will be deployed to operate this next generation port. The first set of berths at Tuas Port Phase 1 have started operations since 2021.
Beyond handling containers, Tuas Port is envisaged to be a key node of a wider supply chain ecosystem that links future industries and their supply chains physically and digitally.
Proximity and partnerships with synergistic industries will complement the build-up of cargo solutions. Our vision is to form a holistic ecosystem that will bring goods anywhere in the world faster and more reliably.
Follow us as we journey Towards Tuas: Our Tuas Diary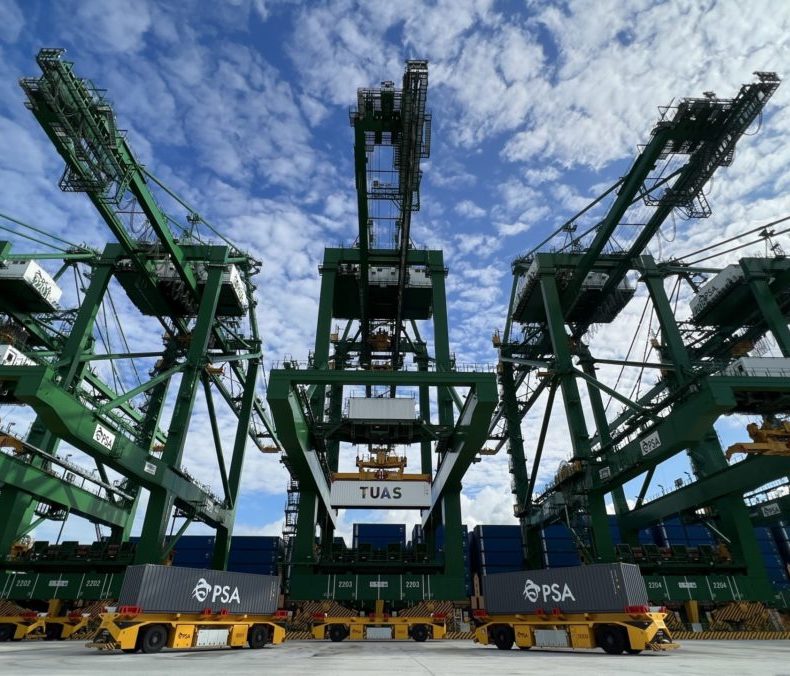 Multi-Purpose Terminals
Pasir Panjang Automobile Terminal (PPAT), which started operations in January 2009, is PSA's vehicle transhipment hub and Singapore's first dedicated car terminal. PPAT has three dedicated berths and is supported by an open car yard and a multi-storey car storage yard, which together provide some 20,000 car park lots.
Sembawang Wharves handles break-bulk and specialised cargo which includes heavy equipment, steelworks, and cables. Sembawang Wharves also offers long and short-term warehousing and open storage facilities.
PSA Jurong Island Terminal
Jurong Island Terminal is located in the western corner of Jurong Island – the centrepiece of Singapore's energy and chemicals sector. The two berths at the terminal handle two barge sailings a day with a total capacity of 400 TEUs.

Joint Ventures
PSA Singapore forges strategic partnerships with shipping lines to deliver productivity and efficient terminal services as they make Singapore their main hub port for container and vehicle transhipment in Southeast Asia.